Join Paul Claffey & Gerry Glennon for the long running and hugely popular Ireland West Music TV show. Featuring some of your favourite songs that we know you love to hear along with interviews with some of the best known artists on the Irish and Country music scene.
The show airs every Monday and Wednesdayt 10pm. Repeated Tuesday and Thursday at 3pm.We welcome requests for the shows so please be sure to Email Us.
You can watch previous episodes of Paul and Gerry's IWMTV show HERE
Presenter Profile: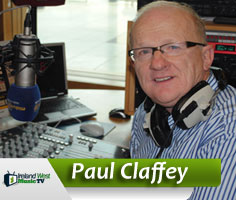 Paul Claffey is the radio station's Managing Director and a driving force behind the success that is "Midwest". He lives, eats, sleeps and breaths radio and is looking forward to his involvement in Ireland West Music TV.
A native of Castlerea in County Roscommon, Paul is no stranger to the limelight, as the highly acclaimed and much loved presenter of the Mid Morning Show for over two decades. He divides his time between boardroom business and the hands-on interaction with the Midwest Radio and IWMTV audience.
Paul will be the public face of Ireland West Music TV along with Gerry Glennon. His knowledge and expertise in the music industry in Ireland over many years will be an invaluable asset in ensuring our viewers see and hear quality performances by seasoned and established Irish artists.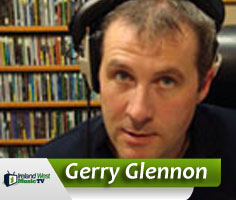 Another household name in the West of Ireland over many years Gerry has been part of the Midwest Radio team for almost 26 years both as a presenter and producer of numerous radio programmes.
As co-presenter of Ireland West Music TV the Roscommon-native will use his extensive experience in the media world to assist our production team in choosing the relevant artists and songs that will feature on the weekly programmes.
This latest challenge in Gerry's media career is one that he is eagerly looking forward to, as he makes the transition from radio to the big screen!